---
Obituary for Fred Stivers, Master Photographer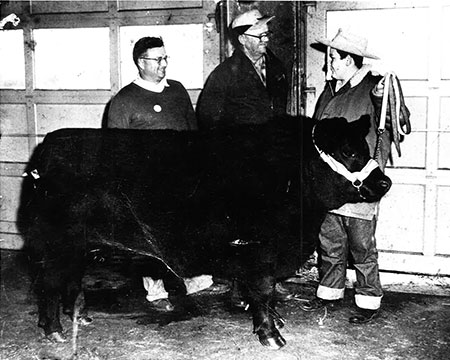 Fred Stivers passed away unexpectedly on April 9, 2018 at his home in Troy, Ohio. Born June 1, 1947 to William F. and Virginia Stivers, who preceded him in death, Fred was internationally known as one of the greatest livestock photographers of all time.
He also was highly skilled at working a seedstock auction crowd and was in high demand as a ring man for over four decades. A short time prior to his death, he worked his regular sale section at Belle Point Ranch in Arkansas on March 24, and turned in bids at the Synergy Wagyu sale in Pennsylvania on April 7.
As a youngster in Ohio, Fred was extremely competitive showing Angus, Shorthorn and Hereford steers. He won the Ohio State Fair Steer Show and showed the Champion Shorthorn Steer at the International Livestock Show in Chicago. In 1962 Fred had the Grand Champion Carcass Steer at the Pennsylvania Livestock Show and the Reserve Champion Carcass Steer at the Eastern National Livestock Show in Maryland, both in the same year.
Fred and his father were early distributors of livestock show supplies, transporting and selling the latest products and equipment to fellow exhibitors from the back of his dad's Buick station wagon. They touched the lives of 4-H and FFA youth throughout Ohio, freely offering advice on feeding, fitting and showing steers, and supporting many county fair sales.
Following a year of law school, Fred began his livestock marketing career as a field representative for the Charolais Way, followed by the North American Simmental Register. He later joined the staff of Drover's Journal as a fieldman and represented the publication as an auction ring man.
Fred's keen eye for cattle and skill at portraying their best attributes earned him the undisputed reputation of Master Photographer. He captured on film the finest Angus, Hereford, Polled Hereford, Limousin and Charolais and other breeds well before digital photography came along, and in the mid '90s he transitioned into using modern digital technology in both cameras and computers.
Stivers-signed photos in publications and sale catalogs helped generate hundreds of millions of dollars in revenue for his clients. Fred's portraits of ideal bulls and cows of multiple breeds were prominently featured in Herman R. Purdy's incomparable book, "Breeds of Cattle." Because he was a perfectionist in the picture pen he was difficult to work with, but the end results of a Stivers' photo session were good animals that looked great, and great ones that became legendary. Through the lens of a camera he was an artist, and long before he used a digital camera's screen, he always knew when he'd gotten the best shot. He mentored young photographers who would commit to his standard of perfection.
Though Fred did not have immediate family, he had an extended family of cattle people. Some clients planned photo shoots at holiday times, and he would stay with them to enjoy the family celebration. In winter, he would often base his photo operations at friends' homes in warmer climates, drive long distances to photo shoots, and then return to the sun and hospitality. Once, he thoroughly enjoyed an extended ice storm with a family since cattle photography was out of the question at the time!
The joke that Fred had "his own bedroom" at clients' and friends' homes was actually a fact. He frequently stayed with the Hills, Cottons, Wellers, Groves, Bishops, McMahons, Scofields, Bernie Scheer, and Keith Kissee. In the communities where he worked, Fred developed relationships at camera shops, golf courses, driving ranges and restaurants. His relationships in one community included his stockbroker and doctors. He was once taken to an elementary school as "Show & Tell," where stories of his photography profession enthralled a class of 4th graders.
When Fred bought his home in Troy, he was welcomed into a neighborhood of families and became part of their lives, and they his. Fred attended school and sports events, and holidays, and he even dressed up for Halloween costume parties. He helped his hometown friends with duties such as shuttling kids and dog sitting, and often spoke about the blessings his kind neighbors had brought into his life.
Fred's great love was golf, and he possibly played more golf courses across America than many professionals, always working to improve his game. He truly mastered the art of discovering the best in life. Fred enjoyed sharing a fine meal, a bottle of wine and good conversation, though it's agreed among friends that he rarely shared the check!
Fred was an avid reader and lifelong learner with a remarkable memory that served him well as both a student and professor of pedigrees, livestock people and history. On days he wasn't working he would often spend hours in book stores looking for interesting reads. Most days he completed the New York Times crossword puzzle. He keenly followed current events, sports and politics, and was willing to discuss his views with anyone. He enjoyed debating on all topics, from complex social and legal issues to biology and genetics, and he was a true student of humanity. Fred liked techie gadgets and always owned the newest phone, camera, computer, software and, of course, the fastest sports cars. He also owned rental properties.
Among his friends in the livestock industry, Fred will be remembered for his great mind and quick wit, never mincing words. Once a common joke was established with a person, he would repeat it every time they met. His friends knew the repetitious joke was his way of making a special connection. He could pick up a conversation from months before and continue it, as if it had started yesterday. He cared deeply for his friends, and they accepted that "Fred was Fred."
Many friends contributed information to write Fred's obituary, and they are planning to invite his clients and colleagues to join in remembering him at a gathering. Watch for an announcement of the time and place in livestock publications later this year.
Tom Burke
(816) 853-2697

Kurt Schaff
(816) 520-6447
Jeremy Haag
(816) 516-1309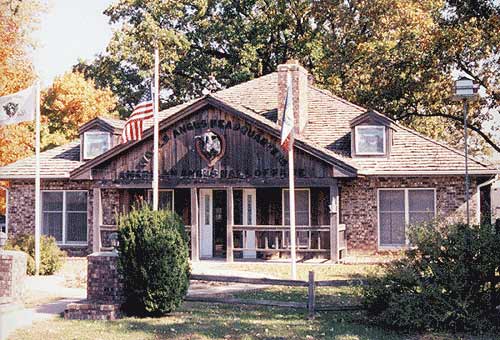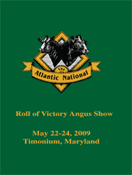 Atlantic National
Complete 20 year history of the Atlantic National, filled with pictures and Angus information. Send $20.00 plus $5.00 postage and handling to:
American Angus Hall of Fame
PO Box 660
Smithville, MO 64089
816-532-0811
angushall@angushall.com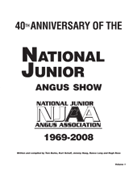 National Junior Angus Show
This book contains a complete 40 year history of the National Junior Angus Show, 1969 through 2008, as well as the complete history of the National Junior Showmanship Contest from 1967 through 2008. Nearly 1000 pages of Angus history with over 5000 photos, a true masterpiece.
Send $60.00 plus $10.00 postage and handling to:
American Angus Hall of Fame
PO Box 660
Smithville, MO 64089
816-532-0811
angushall@angushall.com
---